BACKGROUND
How I Came Upon the Journal & How I Excerpted It.
Henry David Thoreau started his journal in 1837, soon after his mentor Ralph Waldo Emerson had inquired whether the new Harvard graduate was keeping one. In fact the first entry, dated October 22, reads: "'What are you doing now? he asked. 'Are you keeping a journal?' 'So I make my first entry to-day.'" He continued faithfully making entries for the next twenty-five years. When Thoreau died in 1862, Emerson delivered... [more]

ARCHIVE
I, II, III, IV, V, VI,
VII, VIII, IX, X, XI, XII
Please note: these volume numbers correspond to the academic years during which I sent the Drippings out, not to the volumes of Thoreau's Journal.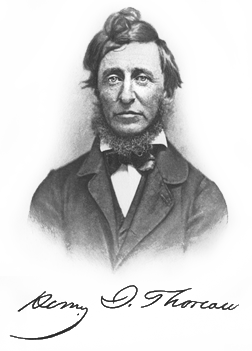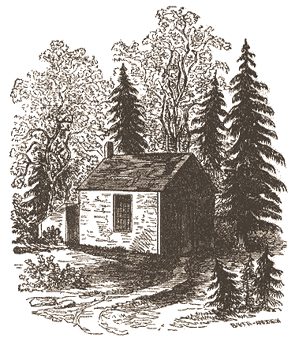 THE NATURE OF WORDS
a poem for Thoreau's Journal
Fear no
wilderness,
and should you come
upon declivitous rivers crystalline
and lambent, flowing
toward sunsets rosacious
and fuscious, while wending through
forests ferruginous or
verdurous (depending on
the season), and strewn on either side with flowers,
some tesselated, some panicled (and some even
crenated), and all this amidst rock fields
micacious, surrounded
by stertorous sounds and sweet smells

lilacious, know you are
lost only
in
Thoreau's Journal.

B. Schechter
After reading my 2,036th page
February 9, 2002